At the beginning of the year I sat down with my new pink journal, pen in hand, coffee close by and began jotting down some goals for myself, my family, and my ministry. I also wrote down several statements that I was believing God to do during the year. One of those "believing God statements" was for the salvation of my 7 year old son.
Believing God would rain down His grace upon my son but not knowing when this day would come, I began fervently praying that He would bless me to be a small part of this very special day.
My kids and I begin our home school days with devotions. The Princess Momma gathers her Bible and devotional materials, heads to the dining room table and spends her time with the Lord there. Mighty Warrior and I sit down at my desk and read through his devotion, discuss what we've read, and then he usually has some type of craft to do that goes along with the devotion.
As God so sovereignly arranged it, Tuesday, January 26, 2010, my husband had taken off from work for the day and was entertaining the Princess Momma and Wee Princess while Mighty Warrior and I were doing his devotion. I had read through his devotion the night before and knew that the next morning we would be talking about salvation. All night long I prayed that God would draw my son until Himself and that Mighty Warrior's heart would be opened to the things of God.
"God wants me to trust in Him," I began reading to Mighty Warrior. "Our verse for the day is from Hebrews 11:1, 'Faith is being sure of what we hope for and certain of what we do not see,' " I read to him, pointing to each word on the page as they flowed from my mouth.
I continued reading, "When builders make a house, they use wood to create a frame. This frame goes up first, then everything else is added in around it. Without the frame, the house would fall down. The stronger the frame is, the longer the house will last. Just like that frame supports the house, your faith in God is the frame for your life as a Christian. When you have faith in God, you trust and believe that Jesus died for you. If your faith frame is strong, your Christian life will last and grow. But if your faith frame is weak, you could turn from God and your life will be like a house with a bad frame- it will fall down when bad things happen."
After we read we talked about the fort that he and the Princess Momma were building down in the woods. Because this adventure was fresh on his mind, he understood completely how important it was to have a strong frame. Now, tell me God didn't orchestrate the timing of that fort being built!?!? For about thirty minutes we talked. I would ask questions, he would answer. He would ask questions, I would answer. Back and forth our conversation went.
Finally those big brown eyes of his met mine and he said, "Mom can I just pray already and ask Jesus in my heart?" Tears filled my eyes as I responded, "Yes, son. Yes you can."
The two of us knelt beside my desk chair and he prayed on his own a beautiful faith-filled childlike prayer asking Jesus to forgive him of his sins and be the "builder" of his life.
Childlike faith...it's a beautiful thing. Hearing your own child acknowledge his sin and his need for a Redeemer...something I will NEVER forget and I will be forever grateful to God Almighty for allowing me to be a small part of it.
God is good. He is believable. He is faithful. He is Savior. He is Redeemer. And, I will praise Him all of my days. He is no respector of persons; young and old, rich and poor, red and yellow, black and white, He loves them all.
"Jesus said, 'Let the children come to Me.' "

Matthew 19:14, NKJV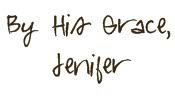 Devotional reading from "Gotta Have God 2: Cool Devotions for Boys, Age 6-9" by Diane Cory